Wildlife Control and Removal
Commercial • Residential Industrial • Municipal
Serving Your Wildlife Control and Removal needs in Cincinnati, Northern Kentucky and Southeastern Indiana Call us for an Appointment:
859-635-0037

Squirrels can be one of the most destructive home-intruding animals.  They often gnaw on wood, cables or electrical wiring and almost any stored item.  The gnawing of wire is perhaps the scariest damage they do – stripping the insulation from the wires increases the chances of a short and the risk of fire.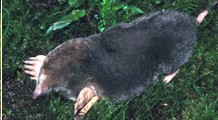 Moles tunnel up to eighteen feet per hour
 and move forward and backward eighty feet per minute in the tunnel. They have small eyes and very poor eyesight. The mole's sense of smell is very good and they use their long nose to search for food.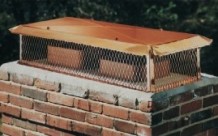 Tri-State Wildlife Management is a full service company. A full-time carpenter on staff meets the repair and/or restoration needs of any job. Our staff understands the burden and mess associated with having wild animals invading your home, business, or green space.